Weather emergencies can take many forms, such as hurricanes, tornados, blizzards, ice, and hailstorms. What's more, it seems that storms are getting stronger and more intense, dumping more wet weather and whipping up fiercer winds. Here are three easy ways to make sure your family is ready, no matter what nature throws your way.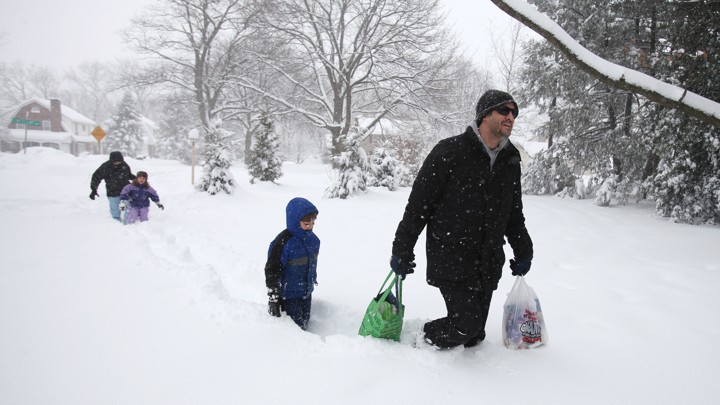 Develop a Safety Plan
Talk to your family about what to do in an emergency situation. Designate a safe place where everyone can meet if you are separated. If an emergency strikes when you are at home, pick a sheltered place to weather out storms such as tornados or severe thunderstorms, as well as an outside location in case of volatile disasters such as lightning strikes or fire.
Plan for Snow Removal
Don't wait to find yourself hunkered down under a foot of wet snow, listening for creaking roof supports before you take action. Snow removal plans for your roof should be made well in advance of any bad weather so you can be prepared when the snow starts piling up.
A snow removal plan is simply a plan of action for you to take when winter weather strikes. Your plan may include a list of people to call for roof snow load measurement, snow removal help, tools for removing snow yourself, or even installing a snow load alarm system to alert you to too-heavy accumulations. It can help you ensure the integrity of your roof and the safety of everyone under it.
Pack an Emergency Kit
An emergency kit should be packed with supplies for every member of your household, including pets. It should contain enough water for at least two days, basic non-perishable food supplies, medication, a change of clothes, first aid supplies, a battery-operated radio and a flashlight. This kit can help during any number of weather-related emergencies that leave you without power. This handy printable list can make packing your emergency kit quick and easy.
Setting up some simple plans and gathering supplies in advance can help you keep your family safe and protected in case an emergency strikes. It will also help maintain a sense of calm and order in what can be an otherwise chaotic situation.